Natural Terpenes and Hemp Extract, that is all. Blow pain and anxiety out of your body.

1 Vape Pen, loaded with CBD.

or 4 interest-free installments of $10.00 by Afterpay ⓘ
Natural ingredients scientifically proven to heal pain, anxiety, and help you sleep.
Natural option to harmful and habit forming alternatives.
Free U.S. shipping, and a risk-free no questions asked return policy
Natural terpenes and hemp extract.
100% Vegetarian. Cruelty-free. Non-GMO.
The Potent Vapor is delivered in a buttonless vape pen. Simply draw on it and let the magic happen. The Potent Vapor is designed to heal and offers limited psychedelic effects.
Keep out of the reach of children or people who behave like children.
No questions asked. The world's simplest return policy.
Free Shipping, 3 days on average anywhere in the USA.
To boost your brain through the afternoon slump.
Just ask. Info@NewAURA.Club We are always here to help.
Blow the pain and anxiety right out of your body

Battle tested and proven effective by our loyal customer base.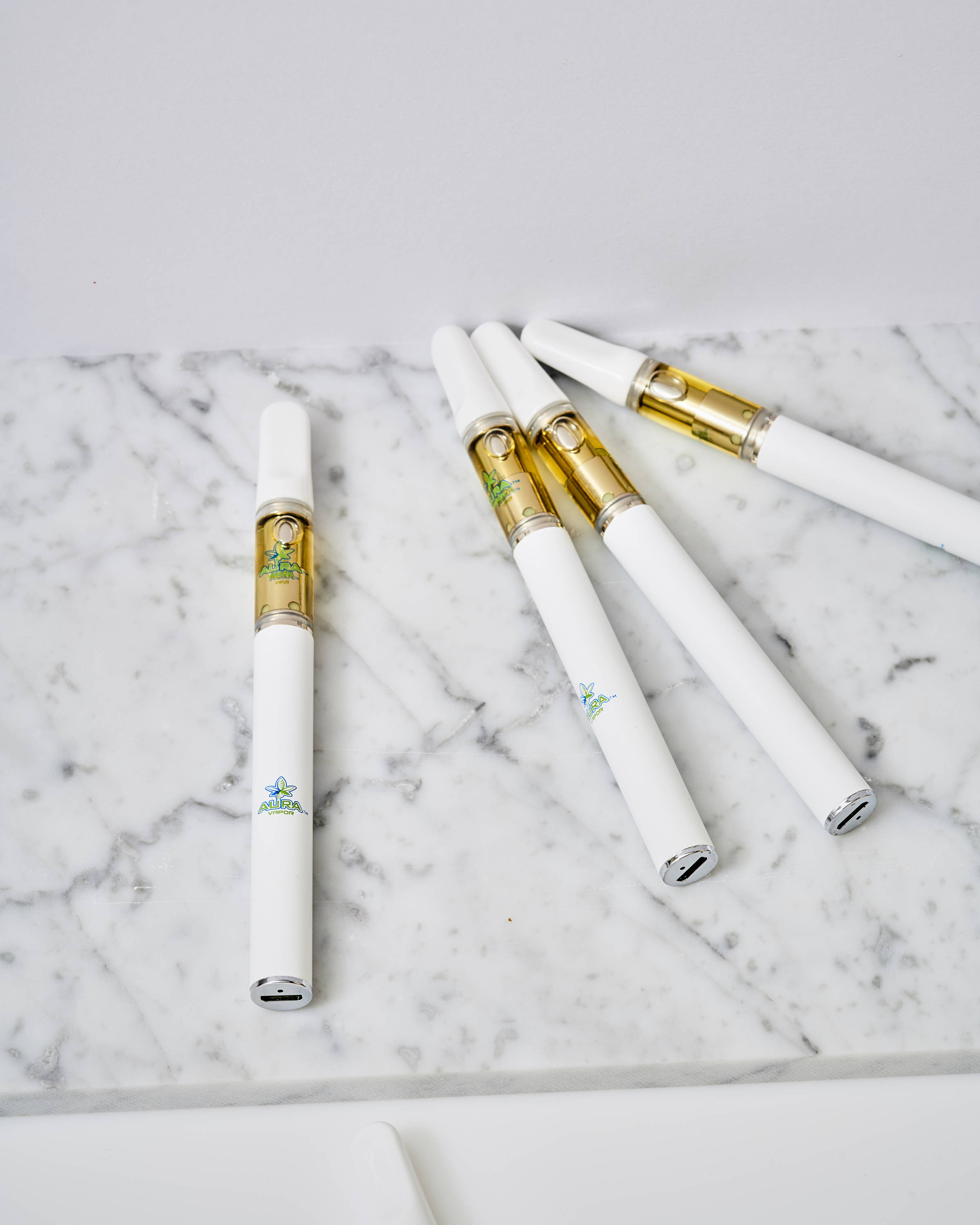 Pure & Natural Ingredients

No Vitamin E Acetate

&

No Polyethylene Glycol

I like it very much. It does what I bought it for. Very satisfied.

What can I say? I suffer from chronic neck and back issues, and my work is up on ladders. I cannot function well with too much THC so medical marijuana isn't an option. One or two tokes from this little pen provides immediate pain relief that lasts for thirty at least minutes with zero high! It has become my most essential work tool. THX (AURA) !!

Have been a customer for almost a year, and the product actually does what it is advertised to do. Product is consistent, which is unusual these days. It stops my chronic pain, has also alleviated my insomnia. Thanks guys for having a great product!

Will Potent Honey Make You High?
Yes, your tolerance level will determine how much Potent Honey will get you high. So, you can take as little or as much depending on your desired results.

Potent Honey contains THC.

How do I use Potent Honey?
We love the Potent Honey with coffee (1/4 to 1/2 dose) in the morning and tea in the evening before bed. However, it is flexible. You can use it like you would use any other honey. So the tip of your finger works well too. :)